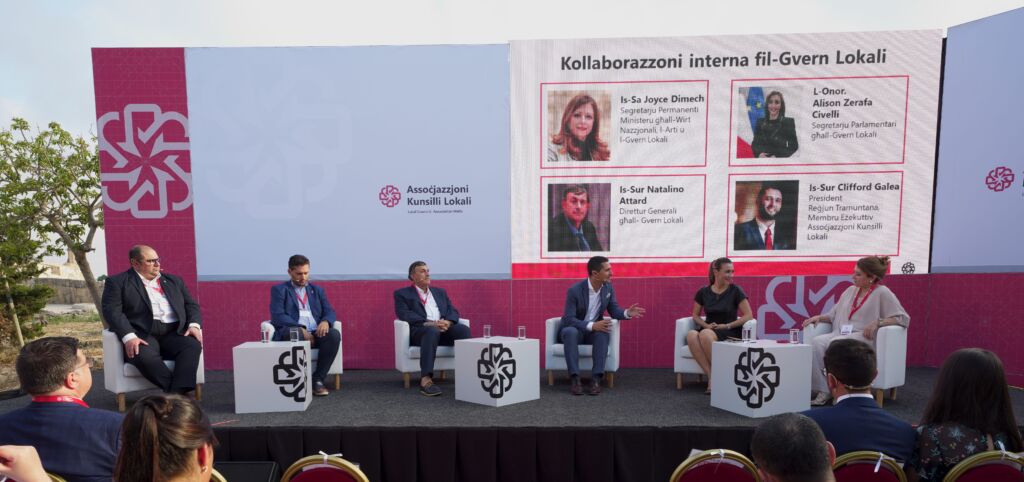 Strategic collaboration with the Local Government
As elected members of the Local Councils, the Mayor and the councillors have one common goal to offer the best possible service to their residents in order to make a difference in their quality of life.
As we all know, local councils within our country do not have the autonomy of other councils in European countries. Most of the time, Local Councils would depend on the Central Government's agencies and entities who need to work in synergies and clearly understand their different roles, responsibilities and deliverables.
Whilst most of the entities and agencies are managed by contract workers of their respective agencies, the political section of the Local Councils mainly depends on the residents' votes to be elected.  Undoubtedly, a sheer laid back attitude from the elected Mayor would result in residents' lack of trust for forthcoming elections.
If one had to take a snapshot of the current situation one must acknowledge that there is room for improved cooperation between the two, most of all on the communication aspect being at the top of their agenda.
The lack of communication, like in any relationship between two human beings would result in dispute, lack of respect and sheer cold silence which would eventually lead to the separation of their relationship.
The same goes with the current argument we are dealing with; apart from a high degree of communication, the latter needs to be constant, rapid and transparent.  This enhances the level of trust between both parties who commonly bear the same believes, that of assisting their residents in the best possible manner.
An important and efficient way to deal with residents' requests and complaints is that instead of having a generic email address, issues should ideally be addressed by individuals who would actually be in a position to assist their residents.  This could be done as long as there would be no designated personnel to handle this process.
Back in 2019, prior to the Local Council election there was the launch of a particular initiative where a number of officials from various agencies and entities were assigned to a particular Local Council.  These officials were to be identified as the decision taking key individuals within their own organisation who own a good know how about the Local Council's daily operation. This initiative would ensure acceptable response time coupled with appropriate exchange of information; additionally, this gives the added benefit of having key contact people with whom to liaise with when pressing issues need to be resolved.
It is crucially important that there needs to be enhanced cooperation and coordination between these entities, agencies and Local Councils so that areas which are still unowned and unhandled are eventually tackled and addressed.
Industrial zones and housing estates parameters, security during children's schools opening and closing times, local tribunals and enforcement, water and electricity repairs, road contractors, work permits, land's authority and others are just some matters one could easily identify.
The same level of cooperation has to be also extended to a number of organisations with pressing issues and which represent certain sectors like the business chamber, the construction industry, private road and telecommunication contractors.
This should be doable if we all understand that when there are common working grounds we would be facilitating our way of life and those of our residents.  Shifting of responsibilities from whoever side it comes only increases the residents' frustration and cascades the perception that both the Local Councils and entities are useless.
No one will ever effect this change on our behalf If there is not going to be this collective collaboration to change this perception (which at times is not).  Undoubtedly like all mayors would wish the best for their respective localities, likewise, the top brass of the various entities would wish the best for their entities too.
For this to be operationalised we need each other's support; the longer we take to digest and implement the longer we would keep being the problem instead of the solution everybody seeks to have
Mario Fava
President