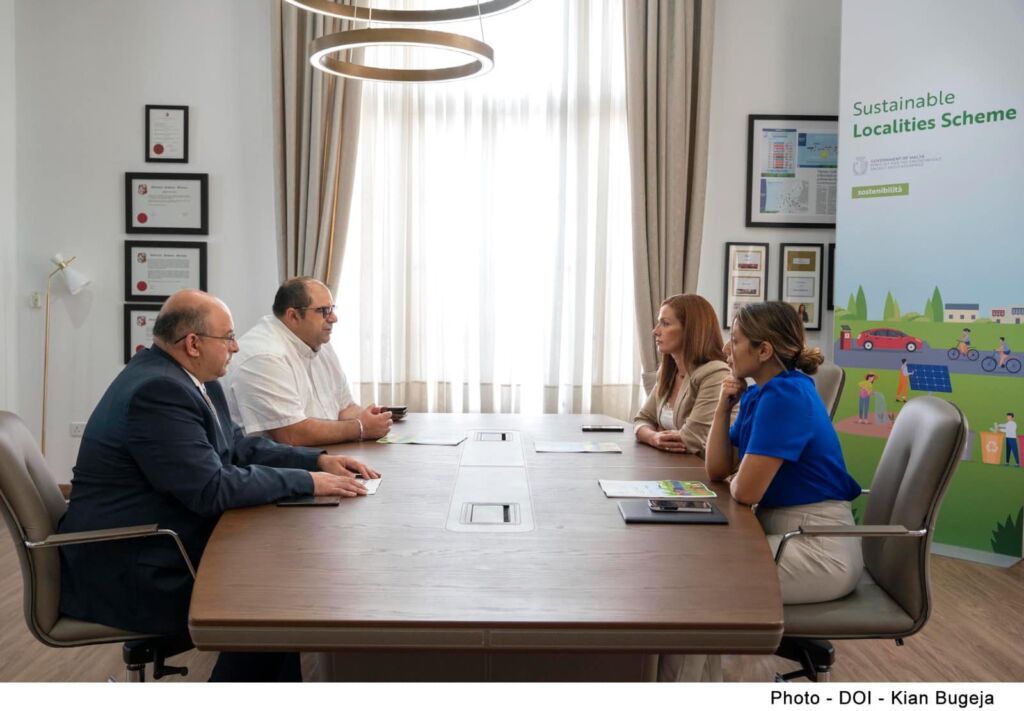 Launch of a new scheme for local councils to implement sustainable projects
Minister for Environment, Energy and Enterprise Miriam Dalli announced an €800,000 scheme for local councils to implement sustainable projects in their communities.
This is the first time that local councils across Malta and Gozo can benefit from a scheme for sustainable development projects.
In a meeting held between Minister Miriam Dalli, the Director within the Directorate for Sustainable Development George Said, and the President of the Association for Local Councils Mario Fava emphasised the role of local councils as a catalyst to have more sustainable localities.
Minister Miriam Dalli explained that the main objective of this fund, administered by the Directorate for Sustainable Development, is to assist communities in the development of projects that promote sustainability in the various domains. In this way, we will be strengthening Malta's progress in the implementation of the 2030 Agenda for Sustainable Development.
"The vision for our country is that of a sustainable future, which we can achieve if we act together. The local councils are an integral part of this transition towards a more inclusive and environmentally healthy society", said Minister Miriam Dalli.  Minister Dalli also stated that "Through the sustainable development goals, we want to ensure that we create opportunities for future generations in the three main areas of social, economic and environmental development."
Local councils are encouraged to propose projects that further improve the quality of life of the residents and that contribute to the social, economic, and environmental wellbeing, such as improving accessibility, creating open spaces, green mobility projects, retrofitting of public buildings, and innovative waste management practices.
Local councils across Malta and Gozo are invited to apply for this scheme by submitting project proposals that can be implemented in the coming months. The best proposals will receive a grant equivalent to 85% of the actual cost of the project up to a maximum of €300,000.
Applications open today and must be submitted by Friday, 23 September 2022 until 12pm on sustainabledevelopment@gov.mt
The guidelines and application are available on the website: https://sustainabledevelopment.gov.mt/sustainable-localities-scheme/.