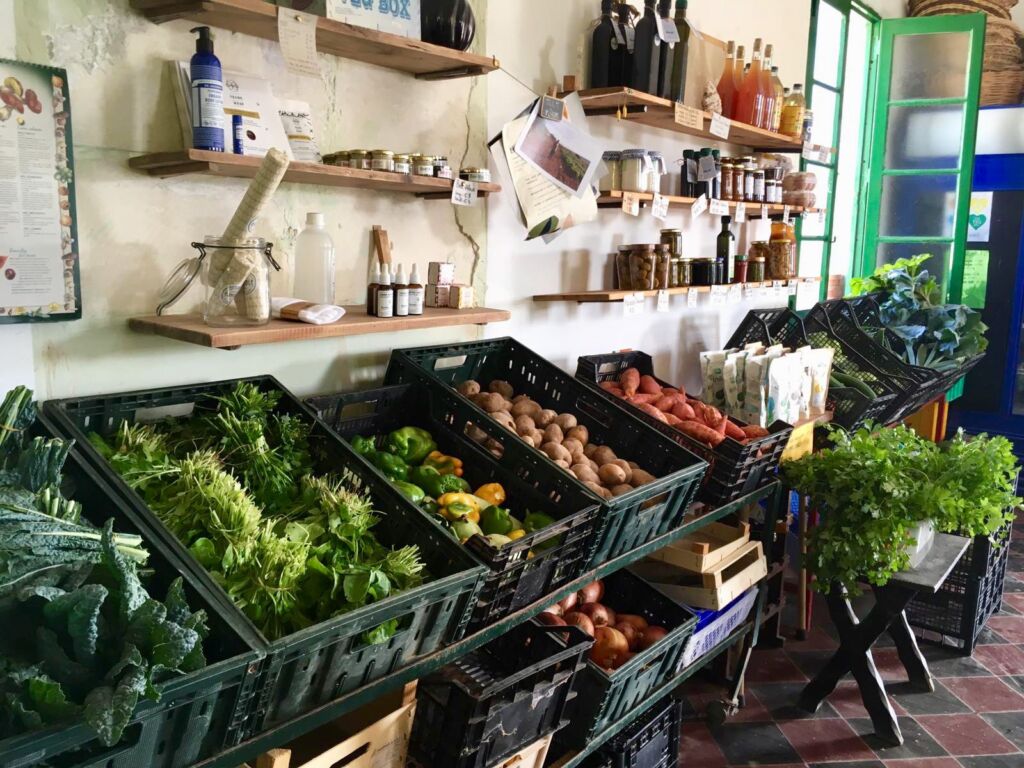 Healthy Produce
The Farmoury, a community space and home to The Veg Box aims to provide healthy local produce by bridging the gap that has grown over the last 40 years between farmers of the land and consumers of the food.
We believe that produce grown in a simpler, less industrialised way, creates food for healthier family meals. This is the basis of all well-being and therefore through our choices we can begin to see the change that is needed for a sustainable agricultural system and future generation's health.
Choosing naturally grown, pesticide-free, organic, locally grown produce builds stronger communities by supporting those who are at the root of our food system. It is imperative that we support those who work the land in a traditional and non-exploitive way. Shopping at The Veg Box is an experience. Sometimes it's meeting the very people who grow your food, other times it can be learning about the organic farming process, permaculture and so much more. It's understanding the value of each and every piece of produce you buy and consume whilst appreciating what this tiny island has to offer, all in the middle of the beautiful rural north of Manikata. Prior to COVID restrictions, the Farmoury also held eco-friendly events encouraging a more circular and sustainable economy such as flea markets and thrift shop treasures, as well as workshops with local educators and artisans.
Adjusting the size of our weekly shopping basket as well as understanding the process and produce could make all the difference to a healthier society and planet.
Prior to covid restrictions,
FRESH HARVEST DAYS
Tuesdays & Fridays
Pre-Ordering at The Veg Box
To find out what produce is available each week you can:
Sign up to The Veg Box mailing list www.thevegbox.com.mt
Or
Follow us on social media (facebook) (instagram)where the weekly harvest is posted each week.
To place your order, simply email info@thevegbox.com.mt
OPENING HOURS
Tuesdays 10:30 am – 6:30 pm
Wednesday 10:00 am – 2:00 pm
Fridays 10:30 am – 6:30 pm
Saturdays 10:00 am – 2:00 pm
Sundays 11:00 am – 4:00 pm
LOCATION
We are located in the rural countryside of Manikata (right by the entrance to Majjistral Nature Park).
Triq il-Kappella tal-Militar, Manikata MLH5003
Boxes and Bags
We like to Recycle/Reuse. Bringing your own bag is advisable, however we usually have some spare ones.
Price
With regards to the pricing of the vegetables we are following the farmer's guideline prices. These may change slightly depending on the size and quality. Providing this service and remaining sustainable is our only objective.